The X Factor (US)
Zayn Malik
Role
Musical guest
Episode
November 8, 2012 - Live Results
Information
Format
Interactive talent show
Created by
Simon Cowell
Country
United States
Seasons
3
Episodes
80
Production
Producers
Simon Cowell (uncredited)


Cecile Frot-Coutaz
Siobhan Greene
Richard Holloway
Andrew Llinares
Rob Wade

Locations
Various (auditions)


CBS Television City (live shows)

Running time
60–150 minutes
Broadcast
Channel
Fox
Run
September 21, 2011 – December 19, 2013
The X Factor is an American reality television music competition show created by Simon Cowell and produced by FremantleMedia North America and SYCOtv, a partnership between Cowell and Sony Music Entertainment, which aired on Fox from 2011 to 2013.
Based on the original UK show, and an addition to the The X Factor franchise, the series found new singing talent (solo artists and groups ages 12 and over), drawn from public auditions, and they competed against each other for votes. The winner was determined by the show's viewers via telephone, the Internet, and SMS text voting, and was awarded a recording contract with Cowell's record label Syco Music, worth $5 million in seasons one and two, and $1 million in season three.
One Direction performed once in the show.
2012
One Direction performed on the The X Factor (U.S) on November 8, 2012. They performed "Live While We're Young" and "Little Things", despite the latter not being released as a single in the US. It was the first time they had performed in front of Simon Cowell since they were contestants on The X Factor (U.K.).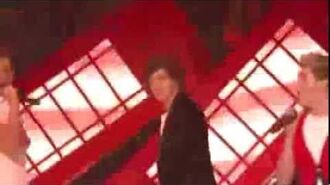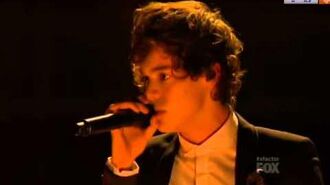 Community content is available under
CC-BY-SA
unless otherwise noted.