The Asian Awards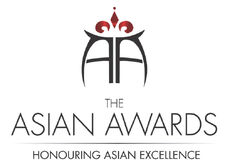 Zayn Malik
Nominations
Outstanding Achievement in Music;Won
Attended
April 17, 2015
Information
Awarded for
Honouring Asian Excellence
Presented by
Paul Sagoo
Country
United Kingdom
Founded
2010
Website
www.theasianawards.com
The Asian Awards is an award ceremony which takes place in the United Kingdom that recognises and rewards exemplary achievement across 14 categories that include business, philanthropy, entertainment, culture and sport.
Nominees are selected by an independent judging panel consisting a panel co-chaired by Baroness Verma of Leicester and Nat Wei, Baron Wei. The Asian Awards, reward outstanding achievement from within the global Asian community. In 2010 and 2011, the awards were only open to those born in or with direct family origin from India, Sri Lanka, Pakistan, or Bangladesh. In 2013, the Asian Awards were opened to all people of both South and Eastern Asian origin. This pan-Asian expansion continued through to the 4th and 5th Asian Awards. The 6th Asian Awards took place on April 8, 2016 in London.
History
The Asian Awards, an annual awards ceremony founded by businessman Paul Sagoo through his Lemon Group company. The awards also support charities through the event. The 1st Asian Awards took place on 26 October, 2010 and was hosted by Lord Sebastian Coe.
Zayn Malik
2015
The Asian Awards trended worldwide on Twitter at the number one spot for over 4 hours and specifically trended in India at the number 1 spot for nearly 2 days. The media particularly commented on the presence of Zayn Malik's attendance as it was the first time since his split from the band One Direction.
The Awards also broke two specific Twitter records by having the most tweeted tweet by an Indian (that a picture of Shah Rukh Khan and Zayn Malik)and also the very same tweet was the most popular "Selfie" of 2015.[1][2][3]
Acceptance Speech
Zayn accepted his award on April 17, 2015. He mentioned and thanked his mum, One Direction and Naughty Boy in his speech. He also made the people laugh at his joke.
Gallery
References