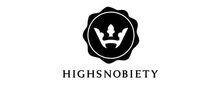 Highsnobiety is an online publication covering forthcoming trends and news in fashion, art, music, and culture, all on one platform.
About
Highsnobiety has steadily built a strong brand in the online fashion and lifestyle world. Today the blog and print magazine sit among the most visited global sources for inspiration in the areas of fashion, sneakers, music, art and lifestyle culture. Innovation, progression and always being several steps ahead of the curve are just some of the core values of Highsnobiety. 
Issue 13
"By definition, Zayn Malik contains all the trappings of a celebrity, but the perks of fame and fortune weren't enough to compensate his desire for creative freedom. Now, over a year since his notorious divorce from One Direction, the singer explains that while he's enjoying his new independence, the repercussions of stardom are still a struggle." - Issue 13 on Zayn Malik.
Issue 13 of Highsnobiety featured an exclusive photoshoot and several interviews with Zayn Malik.
In the interview, Zayn also claimed that he "hates the word celebrity".[1] He further continued saying,
"I think it's a dangerous road to go down, thinking of yourself as a celebrity, because then you somehow automatically think that label makes you superior to other people. Some people just want to hang around you because they know your name, so they think that means they know you, and I can see through that bullshit a mile off."
Zayn also talks about his experience with One Direction, and the restrictions they had. For example, they had to take permission before growing hair, like a beard. It also include interviews on leaving his band, and the journey of his solo career. The interviews also talk about Zayn's experience on his debut solo album, Mind of Mine, and the relationship with Gigi. More about the interview can be read here.
Video of the Issue
Gallery
External Links
References